Everything you need to know about omaha 8 poker!
<! - end topbox - >
Our Best Bonus Offers
Poker Room
Special Bonus
Details
Mansion Poker
100% up
to $600
Read
Full Tilt Poker
100% up
to $600
Read
Absolute Poker
150% up
to $500
Read
Ultimate Bet
111% up
to $1100
Read
Titan Poker
50% up
to $200
Read
Party Poker
100% up
to $500
Read
Pacific Poker
100% up
to $400
Read
Everest Poker
100% up
to $200
Read
Bwin Poker
100% up
to $500
Read
<! - end leftbox - >
PokerTracker Overview
Pokertracker Overview - Pokertracker is essential, must-have, computer tracking software for an serious Omaha 8/b player.
Essentially, it takes the hand histories from all of your hands, and compiles them into a massive database (see their website for more details).
Here are the things I find most valuable, roughly in order:
Display key statistics about your opponents while you are playing. It tracks about 25 key variables, from how tight your opponents play (called VPIP), to how often they raise preflop (PFR), to how often the win money at showdown (W$SD). You can then use playerview to display those statistics directly on to the tables you are playing. Let's you make better fold/call/raise decisions
Display key table statistics about your opponents as a whole while you are playing. Let's you make game selection decisions as to whether you stay/leave.
Playing back hands. Within seconds of finishing a hand, you can review the hand in a nice graphical display to easily see how the hand played out. Very helpful for identifying what mistakes you or your opponent made.
Track your own wins and losses. It keeps track of all the relevant information for each of your sessions, which makes it easy to determine which type of game and what level makes you the most money.
Allows you to evaluate your own play at an aggregate level. I discovered that the 256 hands I played that had 23xx in it were aggregate losers for me, while the 229 hand with A4 in them were slightly winners. But when i played those 23xx hands from the button or cutoff, then they were profitable.
Allows you to statistically evaluate the play of other players. I discovered there wasn't much difference in play between 5-10 and 10-20, but there is a significant jump in aggression up at 20-40. I also broke out my opponents play into quartiles, to get an immediate sense of how often my typical opponents are going to react.
Review your key opponents play. Identify some opponents as good players and play back thru their hands to see what they've done and why.
You can download the software for a free trial of 1000 hands at their website. Make sure you download the Omaha version, as there is a separate hold'em version. Buying it will cost you $50, and is well worth it.
<! - end midbox - >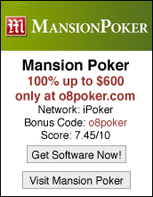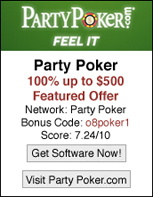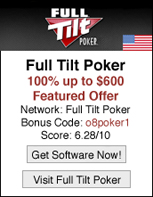 <! - end rightbox - >

<! - end rightbox - > <! - end clear - >

<! - end content - >