Everything you need to know about omaha 8 poker!
<! - end topbox - >
Our Best Bonus Offers
Poker Room
Special Bonus
Details
Mansion Poker
100% up
to $600
Read
Full Tilt Poker
100% up
to $600
Read
Absolute Poker
150% up
to $500
Read
Ultimate Bet
111% up
to $1100
Read
Titan Poker
50% up
to $200
Read
Party Poker
100% up
to $500
Read
Pacific Poker
100% up
to $400
Read
Everest Poker
100% up
to $200
Read
Bwin Poker
100% up
to $500
Read
<! - end leftbox - >
Win Rates in Omaha
Win Rates at Limit O8
What are sustainable winrates at O8? Reports vary.
Mike Cappelletti says 2-3 BBs per hour is sustainable in his book
Mason Malmuth says 2.5 BBs per hour is typical for a good player in his book.
But both of them are basing that data in live play, which is considerably worse than internet play, but also slower.
My own pokertracker data is showing an aggregate winrate of a little below 2.0BBs/hour per table for the combined levels from .5-1 up to 5-10, which is 25,000 hands. And I feel my play still has significant room for improvement.
My own data shows that playing $3-6 generates $9/hour, or with 3-tabling, $27/hour. But I feel that win-rate is significantly below where is should be (I have a problem with tilt!). I have been playing poker seriously for about a year, and O8 seriously for about 6 months. Of course, I've been playing, reading and posting like a crazed maniac, and I feel I give much better advice that I am able to implement myself.
So I think you guys should definitely be able to achieve those win rates and probably do much better!
Win Rates in PLO8
Generally speaking, anything over 10 BB/100 is a pretty good win rate at PLO8 up to PLO8 $600 level. The best players can win 20BB or more. And you should be happy if you are winning 5+BB/100 when relatively new. After the $600 level, winrates go down because the players just get better.
Note: BB stands for big bet and is the measure used in Pokertracker. So if you are playing a $1=small blind and $2=big blind game then a big bet=$4
<! - end midbox - >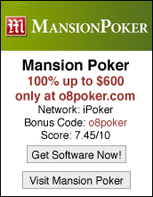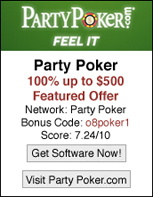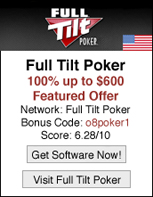 <! - end rightbox - >

<! - end rightbox - > <! - end clear - >

<! - end content - >