Everything you need to know about omaha 8 poker!
<! - end topbox - >
Our Best Bonus Offers
Poker Room
Special Bonus
Details
Mansion Poker
100% up
to $600
Read
Full Tilt Poker
100% up
to $600
Read
Absolute Poker
150% up
to $500
Read
Ultimate Bet
111% up
to $1100
Read
Titan Poker
50% up
to $200
Read
Party Poker
100% up
to $500
Read
Pacific Poker
100% up
to $400
Read
Everest Poker
100% up
to $200
Read
Bwin Poker
100% up
to $500
Read
<! - end leftbox - >
Tourneys
Entire books have been written on correct tournament strategy and how that differs from ring game play. So I won't go into that in great detail, but instead give a quick summary of the most important points. Also, there are a number of important changes that occur going from O8 ring games to tourneys that don't happen when going from, say, Limit HE ring games to tourneys, so it is important to note those as well.
An Overview of Key Tournament Points
Your goal in tournaments is to maximize your Expected Value, or EV. That's it. So, that means it is NOT your goal to win, and it is NOT your goal to survive. Winning and surviving are obviously integral parts to maximizing EV, but they are just important components of your goal, not your goal itself.
Expected Value, in a tournament situation, can be thought of as a summation of the weighted likelihood of finishing in a given spot multiplied by the prize money for that spot. Or, it's the prize money you'll win if you play a given scenario out millions of times and take your average winnings.
The real money in tourneys is in the top few placings. You should always be asking yourself, "How likely is it that I can get one of the top few placings, and what do I need to do to get there?"
Aggression is rewarded much more than in ring games. If the top few placings are where the money is, that means you should be willing to go bust in many tourneys if it means you can place very highly in a few tourneys. That means taking some risks, or in other words, being aggressive.
Correct play in a tourney changes significantly over the course of the tourney

In the early stages of a tourney, you should be playing exactly as you do in a cash game.
As the tourney progresses, you should gradually loosen up - the size of the blinds in relation to your stack and the average stack determines how loose you should be.
As you get near the bubble, you should be more aggressive to steal vs. the passive players
When you get closer to the big money, you need to consider how the chips you have will translate into money placings - it can now be more correct to fold strong hands

You should be well aware of the Gap Concept - you need a much stronger hand to call than you do to bet/raise. Compared to an O8 ring game, you should be willing to bet with more hands, but be willing to call with fewer hands.
Having a large stack in relation to your opponents confers significant advantages - mainly because your opponents will tend to play differently, in ways that benefit you.
Targeting tight opponents, and stealing blinds becomes very important.
Dan Harrington's two books on Tournament play are excellent, and well worth buying.
Key O8 Tourney Issues
Understand hand values shorthanded. After the first few levels, play tends to become more shorthanded than in ring games, so you need to value your hands accurately, and that means how strong they are in shorthanded pots..

Hands like A234 that are very strong multiway are not particularly strong in shorthanded games, whereas hands like A5QQ that are not very good multiway are now quite good hands shorthanded.
No hand becomes terribly strong heads up vs. any other hand.
Low-oriented hands become less valuable.

Targeting opponents is key. When it gets to shorthanded pots, it is correct to call with a wider range of hands. But most players will not know how to adjust properly to tourneys and will fold too much. As the blinds get bigger, this becomes a larger and larger mistake. So make sure you target your overly tight opponents, and steal their blinds.
Stay aggressive. Tournament poker rewards aggression much more than cash games. But in O8, where hands will run closer together in value as you play shorthanded more, getting your opponents to fold means significant gains. So make sure you stay aggressive to maximize your fold equity.
<! - end midbox - >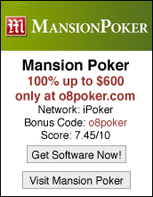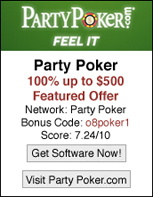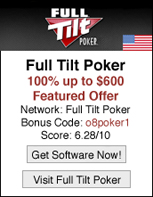 <! - end rightbox - >

<! - end rightbox - > <! - end clear - >

<! - end content - >