Everything you need to know about omaha 8 poker!
<! - end topbox - >
Our Best Bonus Offers
Poker Room
Special Bonus
Details
Mansion Poker
100% up
to $600
Read
Full Tilt Poker
100% up
to $600
Read
Absolute Poker
150% up
to $500
Read
Ultimate Bet
111% up
to $1100
Read
Titan Poker
50% up
to $200
Read
Party Poker
100% up
to $500
Read
Pacific Poker
100% up
to $400
Read
Everest Poker
100% up
to $200
Read
Bwin Poker
100% up
to $500
Read
<! - end leftbox - >
Rake Back
Every hand you play at an online poker site has rake taken from it. That is how the sites make their money. If you are playing much, you will realize that it is a huge amount of money. Fortunately, you can get some of that back. And the way to get the money back is to make an agreement with an affiliate before you sign up at the poker site. To emphasize how important this is, when I looked back thru my total results, something like 30% of the money I've won has come from the rakeback I've received. Or said a different way, rakeback has added +35% to my online earnings. It is just a huge amount of money.
Here's how it works. Since the amount taken out of play via the rake is large, the poker sites are always trying to bring in new players. The way they do that is by hiring people on a commission basis to bring in new players. These people are called affiliates. Since the poker sites only want to pay for new players that generate a lot of rake, they pay the affiliates a rebate based on the amount of rake that their players generate. To get players to sign up with them, affiliates offer the majority of the rebate back to the player.
Here's an example.
Player A signs up with PokerSiteA with no rakeback. He plays a bunch hands and pays $100 in a given month in rake. He never sees that money again.
Player B signs up with PokerSiteA after making arrangements with an affiliate. He plays a bunch of hands and pays $100 in a given month in rake. The site returns $25 to the affiliate, who then pays the player $22 of the $25.
The actual numbers in this example are made up; the specifics are determined based on how much you play in a month and what level you play at. But the numbers are roughly accurate, so...

Don't play another hand without having signed up at a site to get rakeback, or you're just throwing money away..
There are many good affiliates out there, and searching at 2+2 or on the internet should identify some providers for you.
To get a sense of exactly how much having Rake Back is worth to you, here is some of my own data below. You would interpret the chart as follows:
At the $3-6 level, you pay $0.208 cents per hand to play poker in the Party network. You'll pay $11.02 per table hour played, and earn $2.76 in rake back. That is worth 0.46 BBs per hour. The bolded column is what rake back is worth to your bankroll, per table hour. Note that 25% is toward the high end.
In all seriousness, don't play another hand without rake back or a bonus working for you.
| | | | | |
| --- | --- | --- | --- | --- |
| Level | Avg. Rake you pay per Hand | Avg. Rake you pay per Hour per Table | Amount you would get in rake back, per hour per table, @ 25% | Rake back value in BBs/hour |
| $.5-1 | .055 cents | $2.91 | $0.73 | 0.73 |
| $1-2 | .087 cents | $4.61 | $1.15 | 0.58 |
| $2-4 | .181 cents | $9.59 | $2.40 | .60 |
| $3-6 | .208 cents | $11.02 | $2.76 | .46 |
| $5-10 | .273 cents | $14.47 | $3.62 | .36 |
| $10-20 | .0317cents | $16.80 | $4.20 | .21 |
| $20-40 | .0366 cents | $19.40 | $4.85 | .12 |
Notes: Data taken from my Pokertracker database for all levels. Rake per hour based on 53 hands per hour. Rake back percentage is based on recent going rates for rake back.
<! - end midbox - >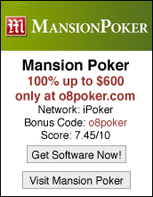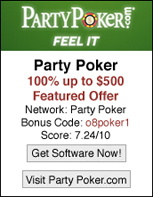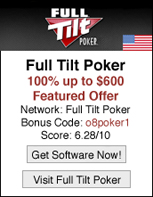 <! - end rightbox - >

<! - end rightbox - > <! - end clear - >

<! - end content - >