Everything you need to know about omaha 8 poker!
<! - end topbox - >
Our Best Bonus Offers
Poker Room
Special Bonus
Details
Mansion Poker
100% up
to $600
Read
Full Tilt Poker
100% up
to $600
Read
Absolute Poker
150% up
to $500
Read
Ultimate Bet
111% up
to $1100
Read
Titan Poker
50% up
to $200
Read
Party Poker
100% up
to $500
Read
Pacific Poker
100% up
to $400
Read
Everest Poker
100% up
to $200
Read
Bwin Poker
100% up
to $500
Read
<! - end leftbox - >
Preflop Raising
One of the questions that seems to keep popping up in O8 is whether to Raise Preflop. There seems to be significant disagreement on when and whether to raise preflop.
The Key Principles for Preflop Raising
The first thing to determine is what your objective is for the preflop raise. Determining your objective often means reviewing your hand to see whether it wants lots of opponents or few opponents. There are several potential objectives:
To get more money in the pot
To eliminate opponents
To be the aggressor, which often translates into set up future bluffs/semi-bluffs
To gain information
To "get position" by encouraging players behind you to fold so that you can act last on future betting rounds.
To steal the blinds.
Getting more money in and eliminating opponents are the most important and most common reasons to raise. But all the reasons come into play.
Second, you need to decide how likely it is that raising will accomplish your objective.
Third, decide what the best way is to accomplish your objective. In most cases with the preflop raise, it's pretty much raising that accomplishes your objective, but not always.
Fourth, you need to weigh the disadvantages inherent in accomplishing your objective. Every action you take has an advantage and disadvantage. If you get more money in pot, then your opponents will get better odds on later streets. If you raise, your opponents will have more information about your hand. If you steal the blinds, then you've limited the money you could win on the hand. The key is to make sure that the advantages of your action outweigh the disadvantages.
Some Examples in Preflop Raising
Example 1: Getting Money in.
Let's say your entire table has limped in and you're in the CO with A23x suited. Here, you are playing in a multi-way pot. Your hand is very strong multi-way, and you first need to decide what your objective is. Obviously, all 6 of the objectives above are worthwhile and you'd like to accomplish them. So you need to decide what is most important and how realistic they are. Here, you are unlikely to eliminate opponents, won't be bluffing into a huge field, and can't steal the blinds. So after reviewing the objectives you decide First) that your primary objective is to get more money in the pot, and Second) a raise is certain to do that. Third) you decide the best way to accomplish your objective is to raise right now. However, that might not always be the case. You could have a maniac in the BB who raises every hand that isn't raised, and thus check-raising might in some cases be a better way to accomplish your objective. But almost always in this situation plain raising is best. Fourth) you need to weigh the disdavantages. Here, you are giving away information about your hand and building a big pot that will tie your opponent to the pot. The downside is that they will now be correct to call you, and someone who might have folded later could outdraw you. However, in this case, the advantages of getting more money in with a strong hand outweigh the disadvantages. So raise.
Example 2: Eliminating Opponents.
You're dealt AA4Tss UTG. First to act, you have a a pretty good hand, but one that is vulnerable. You review your objectives and decide that you'd like to both eliminate opponent AND get more money in the pot, but that your hand becomes slightly stronger on a relative basis against fewer opponents, so your primary objective is eliminating opponents. Second, you review your table - they are very tight, so a raise should work here. Third, you need to bet out now. Fourth, you give up some info about your hand, but against a tight table that might just fold all the way around or let you get heads up with the best hand it's worth it.
Example 3: Dual Objectives: Gaining Information and Being the Aggressor
You're dealt A2TQss on the button. A moderately loose but very aggressive player open raises in the CO+1. You review your hand and objectives: You play well multi-way but do perhaps a little better shorthanded too. Since your opponent might be raising light, you decide isolating against him is good. So First) you set 2 objectives: to gain information on exactly how good his hand is, and to be the aggressor so you can potentially steal the pot later. If he reraises, then he likely has a hand as good as yours. Second and Third) The blinds are reasonably tight so reraising now should get a fold. Fourth) The difference between calling his raise and reraising gives up very little information about your hand. So raise him.
Hopefully, these examples highlight some of the key pieces of information you should be reviewing when deciding what to do.
What Should I Do?
For beginners, I'd recommend only raising preflop in later positions with A2 suited hands that have something else good going for it - another wheel card or 2 high cards that are also suited. You can use the principles above, but not raising preflop won't cost you a lot of money, and will keep variance down while you learn the game
<! - end midbox - >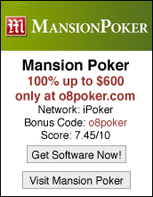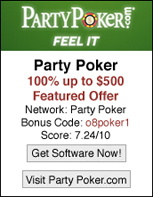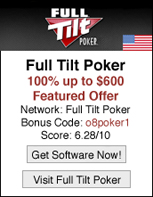 <! - end rightbox - >

<! - end rightbox - > <! - end clear - >

<! - end content - >