Everything you need to know about omaha 8 poker!
<! - end topbox - >
Our Best Bonus Offers
Poker Room
Special Bonus
Details
Mansion Poker
100% up
to $600
Read
Full Tilt Poker
100% up
to $600
Read
Absolute Poker
150% up
to $500
Read
Ultimate Bet
111% up
to $1100
Read
Titan Poker
50% up
to $200
Read
Party Poker
100% up
to $500
Read
Pacific Poker
100% up
to $400
Read
Everest Poker
100% up
to $200
Read
Bwin Poker
100% up
to $500
Read
<! - end leftbox - >
Coaching
I specialize in all forms of Omaha 8/b: Pot-Limit Omaha 8/b and Limit Omaha 8/b; Heads-Up, Shorthanded, and Full ring games; Cash games and tournaments.
My coaching philosophy is centered around individually tailored instruction for you personally. We start with a discussion of your goals and objectives and create a plan for you to achieve them. You'll fill out a diagnostic survey on how you'd play some sample hands and why. From there, I start with set modules that I tailor for you personally and we talk at length on Skype. We jointly evaluate your process and determine the right next stop for your development: discussion on key principles, reviewing sets of hands, "sweating" you while you play, assessing your play statistically using tracking software, and more.
As a student, you have access to additional information not publicly available at this site, and I'm available to talk offline as well.
Many coaches will tell you are they are experts, and tell you how they'll coach you and what you'll learn. I feel it's important to go a step further: this site shares a wealth of information ahead of time for you on the kinds of things you'll learn, my communication style, and the level of expertise I bring to coaching.
Email me at pokeraddict@o8poker.com to set up an initial appointment.
<! - end midbox - >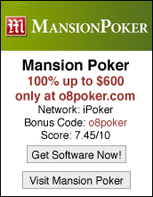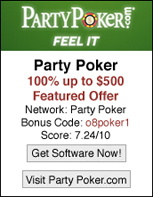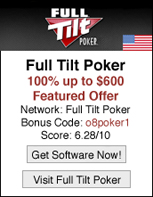 <! - end rightbox - >

<! - end rightbox - > <! - end clear - >

<! - end content - >