Everything you need to know about omaha 8 poker!
<! - end topbox - >
Our Best Bonus Offers
Poker Room
Special Bonus
Details
Mansion Poker
100% up
to $600
Read
Full Tilt Poker
100% up
to $600
Read
Absolute Poker
150% up
to $500
Read
Ultimate Bet
111% up
to $1100
Read
Titan Poker
50% up
to $200
Read
Party Poker
100% up
to $500
Read
Pacific Poker
100% up
to $400
Read
Everest Poker
100% up
to $200
Read
Bwin Poker
100% up
to $500
Read
<! - end leftbox - >
Bluffing
There are some opportunities to bluff in O8, but not very many. The problems with bluffing in O8 are:
Your opponents have twice as many ways to have a hand worth calling with. They could have a high hand, OR they could have a low hand.
Your opponents can have several ways to outdraw you. With 4 cards in hand, there are 6x as many 2-card holdings as in Holdem. This means there are almost always redraws out to beat you.
Having said that, there are some good bluffing opportunities:
Betting when the flop comes with high cards in a small field (only against good players). Most good players will be playing A2/A3 or other low couples. The high hands will usually miss them.
Betting on the river when low draws miss. If the flop comes 78K with 2 diamonds and you have 9TJA w 2 diamonds suited to the A, you can bet for value with your 13 card straight-flush wrap. If the turn is an offsuit Q you can continue to value bet. If the river is a 7, you have a great bluffing opportunity - you have been representing a made hand like a set, and your opponents were likely on low draws. They could easily fold hands like Kxxx or 33xx that beat your nothing hand here.
Betting when obvious low draws are counterfeited. You have 2345 in the big blind, and the board comes 45K. Opponent bets and you call, turn comes 2. You bet out as semi-bluff. Your 3 pair might make a high or be best now, and a good player is likely counterfeited with an A2. Use caution with this.
<! - end midbox - >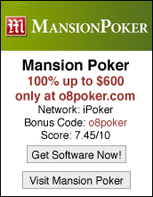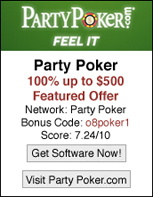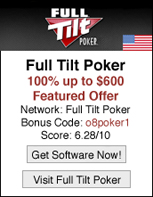 <! - end rightbox - >

<! - end rightbox - > <! - end clear - >

<! - end content - >