Everything you need to know about omaha 8 poker!
<! - end topbox - >
Our Best Bonus Offers
Poker Room
Special Bonus
Details
Mansion Poker
100% up
to $600
Read
Full Tilt Poker
100% up
to $600
Read
Absolute Poker
150% up
to $500
Read
Ultimate Bet
111% up
to $1100
Read
Titan Poker
50% up
to $200
Read
Party Poker
100% up
to $500
Read
Pacific Poker
100% up
to $400
Read
Everest Poker
100% up
to $200
Read
Bwin Poker
100% up
to $500
Read
<! - end leftbox - >
8 Common Omaha 8 Mistakes
Playing hands pre-flop or on the flop when you don't have good chances to scoop
Getting caught on the flop or turn between two aggressive opponents when you have strong but non-nut hands for both high and low.
Raising with your good hands in early position. Don't give away your hand strength and let them get away from their hands.
Not raising with your good hands in late position. Get the money in when you have good equity.
Not raising and re-raising on the flop with your strong drawing hands. You need to get money in when your equity is good, even if your hand is not the best right now.
Not understanding how the game and hand values change from full-ring to 6-max to 3-4 handed. Some hands lose value, some gain in value - understand which are which.
Folding too much on the river. Once you've got all the way their, you probably have the odds and have to pay off even if you think you've lost the hand.
Over-playing non-nut hands. When people are dealt 4 cards, the chances are much higher that someone has the nuts.
<! - end midbox - >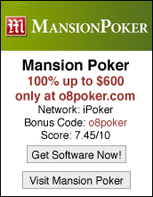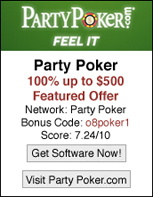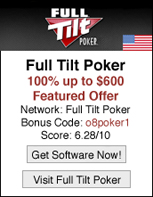 <! - end rightbox - >

<! - end rightbox - > <! - end clear - >

<! - end content - >