Everything you need to know about omaha 8 poker!
<! - end topbox - >
Our Best Bonus Offers
Poker Room
Special Bonus
Details
Mansion Poker
100% up
to $600
Read
Full Tilt Poker
100% up
to $600
Read
Absolute Poker
150% up
to $500
Read
Ultimate Bet
111% up
to $1100
Read
Titan Poker
50% up
to $200
Read
Party Poker
100% up
to $500
Read
Pacific Poker
100% up
to $400
Read
Everest Poker
100% up
to $200
Read
Bwin Poker
100% up
to $500
Read
<! - end leftbox - >
General Poker Books
Ace on the River By Barry Greenstein
I liked this book a lot. Barry has played in the biggest games out there and had a long successful career in poker. What I found most interesting is that he describes this book as one that helps the middle-limit player get to the top levels. Most interesting to me is what he then chooses to emphasize - and how you play a given hand then accounts for maybe ~25% of the remaining sections. In other words, what decision you'll take on a given hand has a pretty small impact on how successful you'll be at the high-limit games.
The Professor, the Banker, and the Suicide King by Michael Craig
I liked this book a lot. It tells the story of billionaire banker Andy Beal's foray into high stakes poker. Beal got interested in poker, went out to Vegas and took on the top pro players in limit holdem. This is a very entertaining read and gives good insight into what the top players are like, how they think, and the steps Beal took to get good enough to play against the very best. Very engaging book.
Aces and Kings : Inside Stories and Million-Dollar Strategies By Brad Reagan and M. Kaplan
A decent read. This profiles a bunch of well-known players like Howard Lederer and Daniel Negreanu. It gives some background, how they got started, and little stories about them. If you like learning little tidbits about the stars, this will be a fun little read.
The Making Of A Poker Player: How An Ivy League Math Geek Learned To Play Championship Poker By Matt Matros
This takes an unusual approach for a poker book - an autobiographic story about how Yale grad Matt Matros got into poker and learned how to be a pretty good player. At teaches you key elements of limit and NL poker as you go, and combines some inside scoop from WPT final table appearances from Matros' WPT and his mentor Russell Rosenbloom. I liked his fresh approach to writing a poker book, and this takes you inside the thinking of a good player like few other books do. The downside is it's sometimes a bit slow.
Moneymaker : How an Amateur Poker Player Turned $40 into $2.5 Million at the World Series of Poker By Chris Moneymaker
A first person account of how a normal guy accountant managed to win a on-line feeder tourney to get into the WSOP, and then win the main event. I found some of the stories a decent read, but wasn't that impressed on the whole.
Poker : The Real Deal By Phil Gordon and Jonathan Grotenstein and Jon Favreau
Pro player and Celebrity poker commentator Phil Gordon talks thru some of the highlights of the tourneys he has commentated on and played in. He offers a little analysis and comments on stuff you're familiar with if you've watched some TV poker. Not a bad book.
Positively Fifth Street By James McManus
Professional writer McManus was hired by a magazine to cover the murder trial of WSOP founder Benny Binion. So this tells the story of the murder trial and of how McManus entered the main event and made it all the way to 6th place. I found it pretty entertaining and a great read. Some behind the scenes gossip, some poker hand analysis and a good story are all interweaved here.
World Poker Tour(TM): Shuffle Up and Deal By Mike Sexton
I wasn't impressed by this at all. It seemed like he just repackaged actual events and hands from the WPT and retold them in book form. No new analysis or wisdom, so I wouldn't recommend this.
And finally, Fetchbook finds the cheapest online retailer for a given book.
<! - end midbox - >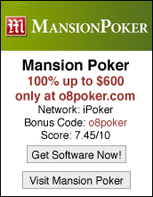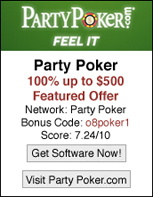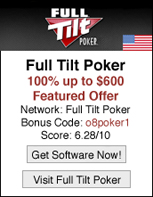 <! - end rightbox - >

<! - end rightbox - > <! - end clear - >

<! - end content - >