Everything you need to know about omaha 8 poker!
<! - end topbox - >
Our Best Bonus Offers
Poker Room
Special Bonus
Details
Mansion Poker
100% up
to $600
Read
Full Tilt Poker
100% up
to $600
Read
Absolute Poker
150% up
to $500
Read
Ultimate Bet
111% up
to $1100
Read
Titan Poker
50% up
to $200
Read
Party Poker
100% up
to $500
Read
Pacific Poker
100% up
to $400
Read
Everest Poker
100% up
to $200
Read
Bwin Poker
100% up
to $500
Read
<! - end leftbox - >
Top 8 Reasons to Play Omaha 8 Poker or Better
Win rates are higher than in texas hold'em. Several authors put the win rate for "typical" good holdem players at 1.5 - 2.0 big blinds/hour. Those same sources put the winrate for omaha 8 poker at 2.0 - 3.0 big blinds/ hour.
There is much less variance than in most other poker games. To be fully bankrolled in omaha 8 requires only about 20 - 40% of the funds for an equivalent Texas Hold'em Game.
It's easier to get good, faster. There is relatively less "known" information out there on omaha 8, so the advantage for someone who is smart and willing to really learn the game is greater.
It favors smart players over experienced players. The key skill is hand and flop evaluation, which is fairly mathematical. Bluffing, reading opponents, and complex situational post-flop decisions are less important.
There is more certainty. You generally can count how many outs you have to make the nuts. This may be the only poker game where you can be literally guaranteed to win at least a portion of the pot afterseeing just the flop, and it doesn't take the rarity of quads to make it happen.
You generally will take fewer bad beats. If you are getting a lot of money in on all streets, you usually should have a hand strong enough that you are going to be winning at least some of the pot, even if you take a bad beat in one direction.
You have to worry less about cheating. Cheaters are going to go where the money is, and where they can blend in - that means hold'em. So teams of people or bots are going to go after hold'em way before omaha 8 poker.
It will help your texas hold'em game. Each variant of poker emphasizes slightly different skills. Becoming proficient helps you improve your overall game.
It allow you more flexibility. Wait list too long for hold'em at your casino? Your home game players looking for a new game, that you happen to be good at? Your usual game infested with rock gardens? Knowing how to play omaha 8 poker helps you out here.
<! - end midbox - >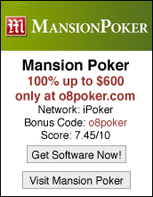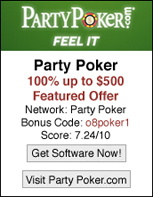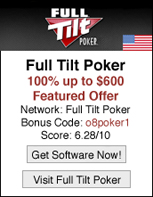 <! - end rightbox - >

<! - end rightbox - > <! - end clear - >

<! - end content - >